Address:
HeHuang Street West,Anping County,HebeiProvince,China
Tel:0086-318-8092786 8092785
Fax:0086-318-7533300
Email:
admin@chinahonbak.com

Products
Product
Standard
Instances
Application
Service
Video
Place of Origin:

China (Mainland)

Price:

0.6-3usd/piece

Price Valid Time:

Till to Dec 31, 2018

Export Markets:

Mid East/Africa,Asia,North America,Central/South America,Australasia,Western Europe,Eastern Europe

HS Code:

7314490000

Means of Transport:

Land, Ocean, Air

Delivery Date:

within 15-20days for one container

Special Groups:

wide

Applications:

roast wheaten food,meat,etc

Company certificate:

ISO 9001:2002,Tax Registration Certificate,Oganization Code Certificate,Trading certificate

Quality inspection:

ISO 9001:2002

Brand Name:

HONBAK

Type:

Barbecue Grill Netting

Hole Shape:

square,rectangle,etc

Material:

stainless steel

Wire Gauge:

230mm, 240mm, 260mm, 270mm, 280mm, 300mm, 350mm, 400mm, 500mm

Dia:

230mm, 240mm, 260mm, 270mm, 280mm, 300mm, 350mm, 400mm, 500mm

Mesh:

Round,square,rectangular,curve

Packaging Detail:

plastic bag inside and carton box outside

Delivery Detail:

within 15-20days for one container
barbecue grill wire mesh/Barbecue grill netting/barbecue net/bbq grill basket/bbq net
Our barbecue grill netting products are well sold in Japan and Korea in big quantity.
Barbecue grill netting is available in different metals, like stainless steel wire, mild steel galvanized wire, or welded wire, in shape of round, square, rectangular, curve, etc. Barbecue grill netting enjoys the characteristics of heat-resistance, corrosion resistance, also harmless.
We offer barbecue grills in flat shape and convex shape, at following specifications: 230mm, 240mm, 260mm, 270mm, 280mm, 300mm, 350mm, 400mm, 500mm
Wire diameter at customers specific requirement.
Detail description as follows:
Material: Crimped iron wire netting
Finish: Zinc coated or chromium plated
Characteristics: Bright color, good structure, export standard.
barbecue grill wire mesh's specification
round

wire gauge
SWG

wire dia.
mm

diameter
mm

weight
kg/pieces

18

1.2

240

0.075

18

1.2

260

0.09

18

1.2

270

0.1

18

1.2

300

0.12
Round barbecue grill netting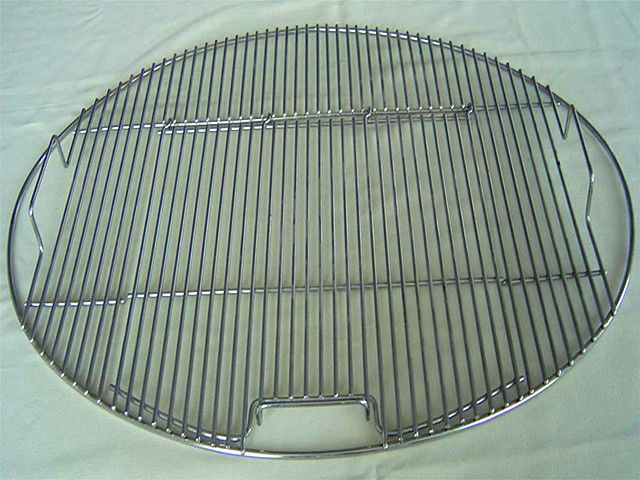 Crimped galvanized barbecue grill netting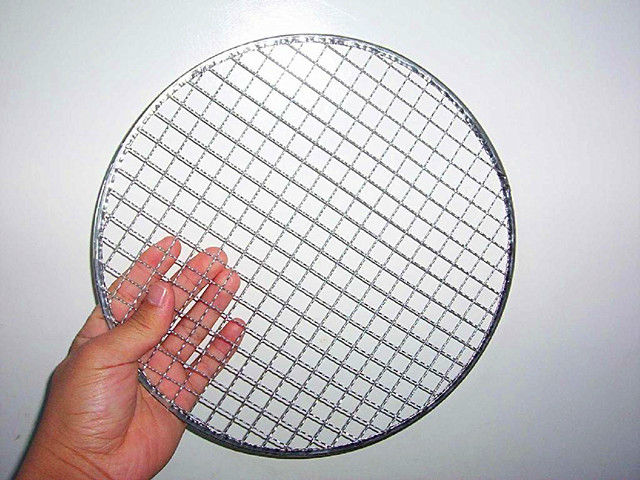 Hexagonal BBQ
square

wire gauge
SWG

wire dia.
mm

length
mm

width
mm

weight
kg/pieces

18

1.2

260

240

0.09

18

1.2

280

260

0.11

18

1.2

300

300

0.12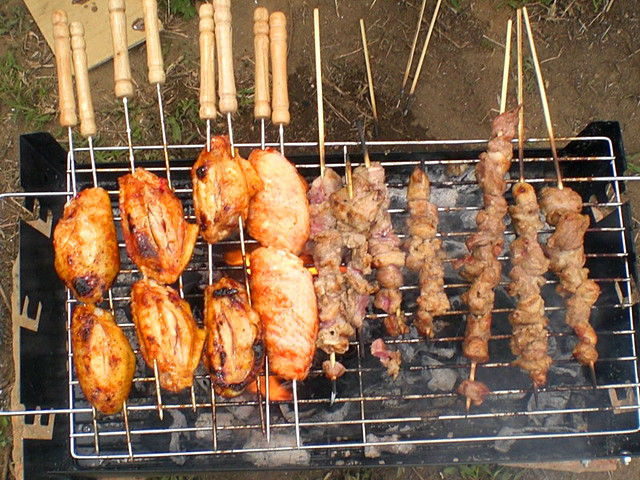 fish barbecue grill netting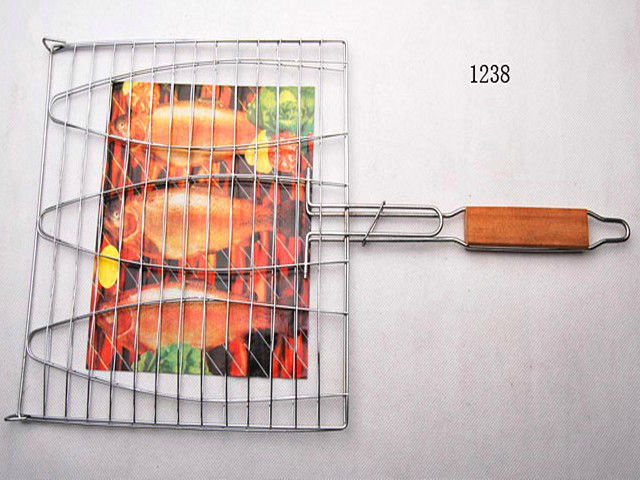 barbecue grill wire netting with a handle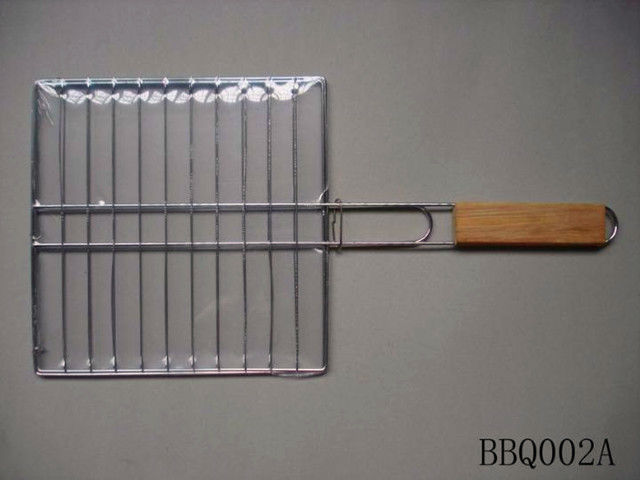 PS.special specifications can processing customized,also may according to the customers incomeing sample to make drawings.
Send your message to this supplier
HONBAK

will services for you !
Add : Hehuang Street West Anping County, Hebei province, China.
Tel : 0086-318-8092785 8092786
Mobile: +86 14730080785 14730080786
Fax : 0086-318-7533300
E-mail : admin@chinahonbak.
Skype : admin@chinahonbak.
Related Products